Guitarist Aleia González and Violinist Dr. Ramiro Miranda, both originally from Paraguay, team up to give us an exciting afternoon of music!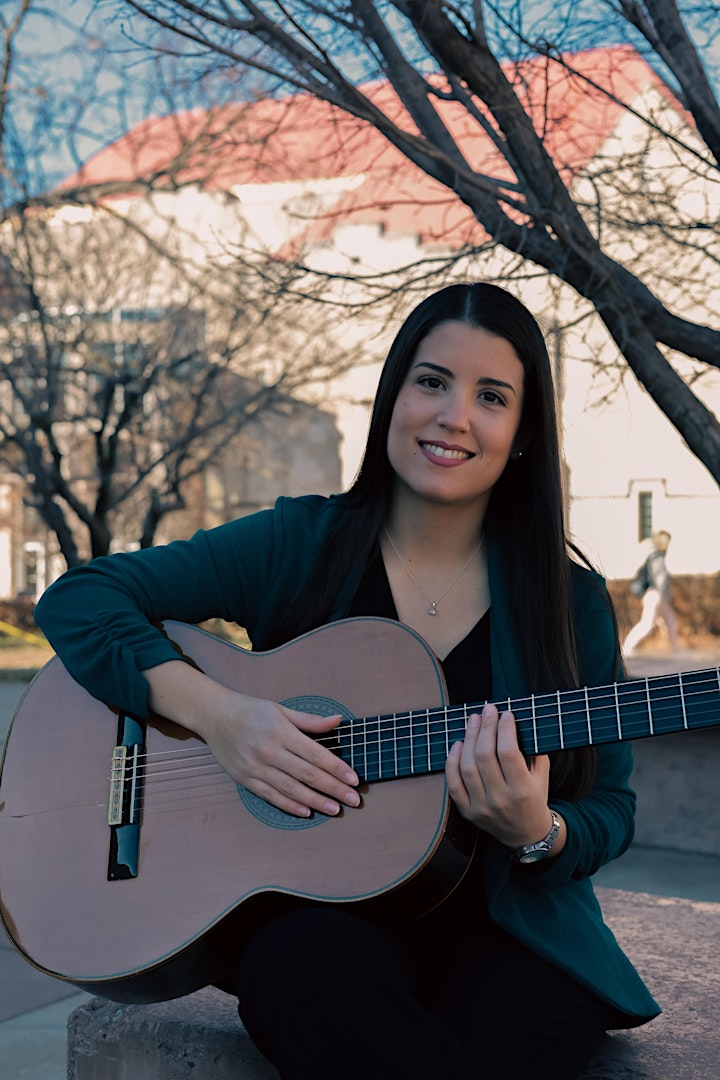 Aleia González holds a Master of Music degree in guitar performance from UMKC. As a performance artist, she is constantly seeking opportunities to collaborate with singers and instrumentalists of the Kansas City area. Part of this personal initiative include performances for the Casual Concert Series of the Kansas City Guitar Society, participation in new music concerts by fellow UMKC composers, and collaborations with ensembles such as KC VITAs. Similarly, she always tries to include the music from her home country, Paraguay, in her concert repertoire. Currently, education plays an essential role in Aleia's musical life: she teaches guitar at Washburn University, Rockhurst University, MidAmerica Nazarene University, Americana Music Academy, and Palen Music Center.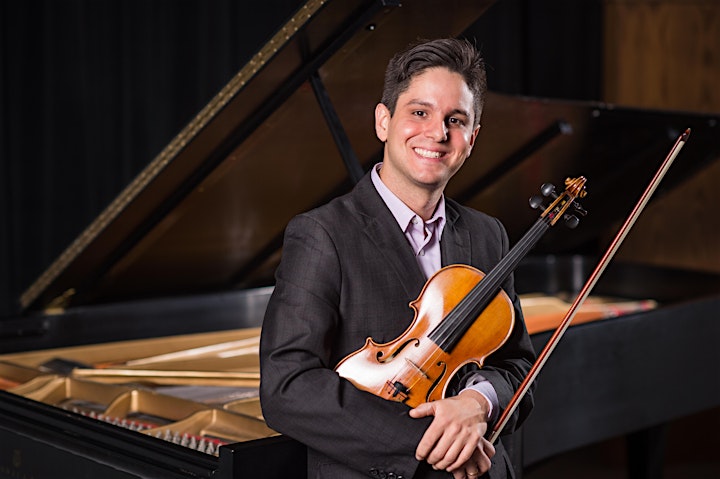 A native of Asunción, Paraguay, Dr. Ramiro Miranda is on the faculty of Emporia State University.
Miranda came to the United States to pursue a Bachelor's degree in violin performance at Pittsburg State University. Miranda holds Master's degrees from Illinois State University in violin performance and orchestral conducting, and a Doctoral in Musical Arts in orchestral conducting from the University of Missouri – Kansas City. He is the recipient of many awards and honors, including first place in the Rosa Mistica violin competition in Brazil in the year 2000, and a grant from Illinois State University's Friends of the Arts for a full production of Igor Stravinsky's Soldier's Tale. He gives recitals and lectures for string teachers and students in Paraguay, and oversees the exchange of international faculty with Escuela Musical Miranda, one of the top music schools in Paraguay. Ramiro has appeared with orchestras, chamber groups, and as a violin soloist in the United States, Spain, Argentina, Brazil and Paraguay. Ramiro has conducted several orchestras at the collegiate level, including the recent performances of Mark Adamo's acclaimed opera "Little Women" and Mozart's "Cosí fan Tutte" with the University of Missouri-Kansas City Opera program, and youth orchestras in Kansas, Paraguay and Argentina.